Welcome to the Frisco Running Club
This Is Your Journey.
My start and progress in running is not any different than any other runner out there. Runners are simply people wanting a change in workout routine and looking for something different. They begin running, find success, lose weight/gain muscle, and then they want more. They smash local running events, go longer, and in one year have accomplished so many things that the average person deems "crazy". Is it? Or is it just their "New Normal"? Sound familiar? Well as I said, my story is not much different except maybe the starting a club thing.
In December 2001 I hopped on a scale after talking with some buddies about how much I weighed. What I thought was 170, they laughed, and I ended up being 198! Wake up call. That's when I began my 40 pound weight loss and fitness journey. Time to put my college degree to work. I read and learned up on how to train differently than the traditional "3 sets 10 reps… push and pull body parts every other day" routine by studying what a tabata was, HIIT methodology, interval and circuit training techniques, and total body conditioning. Nutrition was another part of the equation…reading and experimenting with new foods, how often do you eat, which types of foods, how many calories a day, and what percentages of each nutrient. I often wondered what was next? How can I push the envelope, have fun, stay injury free and enjoy life? Always asking…What if?
3 years of basic timed interval workouts, playing soccer on the weekends and running 8-10 miles a week started getting old and boring. I began teaching in 2005 and ran my first 5K in the fall of 2005. I had never given any thought to running a race but the cheering of the crowd and the energy of the runners got me hooked…running it in 20 minutes flat was a big plus too. The last place finisher received as much applause as the first place runner and actually even more applause! I began to understand that running is a competition against self…not against others. I wanted to train harder and run faster. Then in December I ran the White Rock Half Marathon. Still wanting more, I ran a spring marathon in 2006 and had no clue what I was doing. I read the books and magazines and trained as well as I could for what I had at my disposal. Well let me tell you…There is a wall in a marathon and I bounced right off of it! I finally finished a little over 4 hours and in my car I called my wife and cried. All the emotion and the memories came pouring out. The runs, the weight training, the nutrition, and the dedication…it was worth it. After limping around for a week I began to look at the body parts that were sore and it was not just the legs. Researching more I came to find out that running and especially long distance running is a total body experience both physically and mentally. Now my training focused on running strength as well as running endurance and speed and in April 2007 I went to the Boston Marathon.
Summer 2006 I began my affair with triathlons…MULTISPORT! Now I am an athlete, swim-bike-run. 3 swim days, 2 run days, 3 bike days, bricks, long rides, long runs and then transporting all my gear to a race…set up, transitions…the list goes on…so much fun! Back then bike riding in Frisco was easy and I biked every weekend. Swimming was with the new Masters Swim class at the FISD Natatorium just down the street from my house. I could even swim at my neighborhood pool since it had lanes. Running was a no-brainer because I had been doing that for some time now. Moving my way up the tri chain of distance events I finished with the Redman Iron Distance 140.6 in September 2007. My daughter running across the finish line with me. Wow, what an accomplishment. Since then I have raced in a few trathlons but never getting that "feeling" as when I am running.
In the fall of 2007, just before Redman, a friend gave me a call about becoming a coach for a local running store. For the next three years I trained groups of runners from 5K to marathon distances. I was able to show runners that there is a better way to train and to have fun while being injury free. The following year we came up with the Run My Age Bithday Run. I would run my age in one day and in 2008 I ran 37 miles. Each year I try to raise money for local charities. This year will be year 11 and it has been changed from a one day event to a 3 day challenge.
In 2009 I came up with the website Rethink Running with the slogan Distance is Relative. I wanted to make runners aware of workouts runners could perform to be stronger and more efficient during their races. The slogan Distance is Relative means that everyone is different in their training and fitness journey and the distance YOU can go is relative and unique to YOU. Now the Frisco Running Club has the slogan and I'm ok with that.
February of 2010 the Frisco Running Club came into existence and we have grown tremendously from 10 social running members in the fall of 2010 to over 100 members this year wanting to train for a half or full marathon. We have expanded our training programs from a social Monday run at the Frisco rec center to 4 days a week in the morning and evening at the Frisco Running Company store and North Frisco Crossfit. We now are able to provide 5K, half and full marathon training programs and also include nutrition, stretching/foam rolling and injury prevention seminars to help our athletes stay healthy and injury-free.
Teaming up with the Frisco Running Company and North Frisco CrossFit has been a wonderful partnership since we all have the same philosophy in strength and endurance training. The FRC has become a community of runners and athletes all wanting the same thing…FITNESS, CAMARADERIE, and HEALTHY LIVING. The best thing about the club is how everyone wants the best for everyone else. The success of the club relies on the success of everyone in the club and the goals they set for themselves.
So there it is…It's the journey that makes you stronger…not the race. A race is the culmination of all your hard work on the track, in the gym, and out on the streets. Rain, snow, ice, heat, and wind will all play out in the Texas weather this year but you will not falter…you will never give up. The end of a training season is a celebration of where you have come from and where you are going. The 2019 season will be a great year for you to test your fitness and to have fun with a group of runners that are willing to share in your journey.
The great thing about this club is the experiences I have had, the friendships I have made, and the wonderful stories to share and relive with all of you. This is why running and endurance events are so much fun.
And it all started with this simple two word question 18 years ago…What if?
So how different is your story? Did you jump right in and move up the distance ladder fast or are you still thinking about the next level? Let's hear from you.
It's all relative. -Ham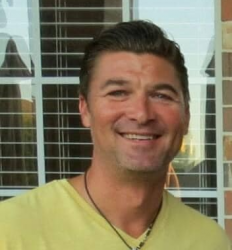 Latest posts by Hamlin Jones
(see all)