Track Tuesday Night is back
Join us at Lawler Middle School tomorrow at 7pm for our kick off with the Frisco Triathlon Club. Lots of great giveaways. Here are the specifics.
Add On… we will be doing the 1600 Down workout for our half marathon runners this weekend. This will be your last speed workout before the race. For those not running we will add strength training between sets. Thanks Joseph Cervantez for the message asking.
Tuesday Track Kick-off
It's going to be a beautiful night for some fun. Join us tomorrow night at Lawler Middle School in Frisco at 7 pm.

Here are just a few of the things we will be raffling:
1.) Frisco Run Company: Four $25 gift cards 😱❤️
2.) Playtri: Goodie Bag 🎉😱❤️
3.) Leila Molina: Socks ❤️
4.) Kaleigh Williamson: Welcome Sign for your house ❤️😱
5.) Mandy Lilly: Photo session 😱❤️
6.) Gift Certificate to Relax Myora from FTC
7.) FTC Trucker hats
8.) FTC visors
9.) FTC t-shirts

Hope to see you there!!! Don't forget to bring your family and friends!!
Perfect night for a jog or walk for our Galveston taper crew!!
Perfect night for speed work for those who are ready to work on speed!!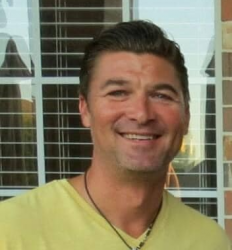 Latest posts by Hamlin Jones
(see all)