FRC Week 1
I do hope your first scheduled week of running is going well. It's hot so remember to hydrate daily, nightly, during sleep, and when you wake up.
Today, Thursday, is a cross training day and/or easy miles. Tomorrow is an off day and a day to rest, stretch, and hydrate for the weekend.
Saturday will be our first group long run. Some of you might have received and email from your coach about the six ahhh emmm start time. Try to be there 10-15 minutes early to find your group. We will be running the 5 or 6 mile route for all runners so be familiar with them. The runs are 3, 5, and 8 miles so once the 8 mile group gets back to start it's an easy 1 out and back. The 3 mile is a 1.5 out and back.
I am excited to see all of you this season. Over 160 participants this year and possibly an FRC record. Remember to order a shirt with the new logo. This is the only season we will have this logo and it signifies me, you, the club, and everyone rising up and crushing the past year. It hasn't been easy but we are on the other side.
See you Saturday in the AM. -Ham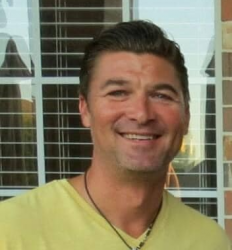 Latest posts by Hamlin Jones
(see all)